As the years go on, plastic surgery seems to be getting less and less taboo. With younger celebrities such as Kim Kardashian regularly getting work done, it seems like something that it just part of life in the western world.
However, there are some who take it to extremes, and a young man from Buenos Aires has set a new standard of extreme plastic surgery.
This is Luis Padron, a 26 year-old Argentinian man who has spent over $60,000 to look like an elf, the mythical creature from fantasy novels such as Lord of the Rings.
The young man is heavily into cosplay, a cultural practice where dedicated fans dress up as their of movies, video games, and TV shows.
A lot of people might do this for Halloween, but for cosplayers, it's year round, and they really make an effort with their costumes. But perhaps none more than Luis here, who actually makes his living from cosplay.
He earns quite a lot from his passion, but $60,000 is a lot of money for anyone. Still, it's no wonder he has racked up so much expense. His extensive surgery programme has involved rhinoplasty, laser skin bleaching, full body hair removal and more.
No matter what your plastic surgery goals are, this might sound like a lot to put your body through, but wait – it gets even more extreme. As you will be able to see in the picture below, Luis has even had his ears surgically modified to look like the pointed ears of elf.
Warning: this picture features scarring, and may gross a few of you out.
As you can see, the Buenos Aires native has had some pretty extreme and pretty specialist surgeries. This has meant him having to travel around the world to get the various different surgeries done.
As you'd expect, one of the stops on his trips was Hollywood.
Marcela Iglesias, who is the manager of Plastic of Hollywood, said "Luis is very determined to finish the work to make him look mor like an elf. There are still a few more surgeries in the future planned and more surprises coming".
After doing all this, what could possibly be surprising?!
Still , Luis is very happy with the work he has had carried out. "I'm proud and happy with my achievements" he said. "Within a year, my life has changed".
Luis now has his sights set on a career in showbiz – well, at least one particular show. Can you guess which one that might be?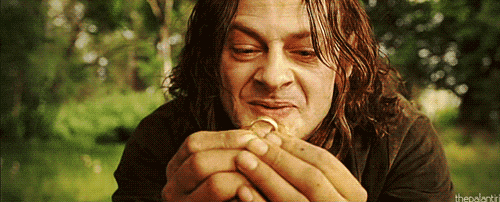 It was recently announced that a Lord of the Rings TV series is in the works, and is due to air within the next couple of years.
"I hope I can have a role in the Lord of the Rings TV series" he said in an interview. "With that, my dream of being an elf would become reality"
Well, good luck to you Luis. Although, you'll probably have to be able to actually act, rather than just looking like an elf.
What do you think of Luis' transformation? Let us know in the comments!